Following the edict of Grenoble dated the 2nd April of 1507, redaction of the local costumes has to be done in France. For Boves it was finished the 16 september 1507 in the castel of Boves and Adam Pinchemaille put his mark on the document. A written copy of 1620 from a copy dated 23 june 1612 came to us.
reference:
Alexandre Bouthors, "Coutumes locales, deuxième série, prévôté de Beauvoisis," Coutumes locales du bailliage d'Amiens, rédigées en 1507, Mémoires de la société des antiquaires de Picardie, documents inédits, concernant la province , Tome1 (Amiens: Impr. de Duval et Herment, 1845), p. 167-175
(info: Par un édit daté de Grenoble le 2 avril 1507 (Ordonnances, XXI, 351), Louis XII paraît avoir ordonné de receuillir les coutumes locales dans toute l' étendue de ses Etats. " . Le 3 Octobre 1507 c' était chose faite dans le bailliage d' Amiens.)
The plain text of the local costumes of Boves you will find in the file"1507 Coutumes Locales Boves", two extracts will follow here: p. 167 and 175.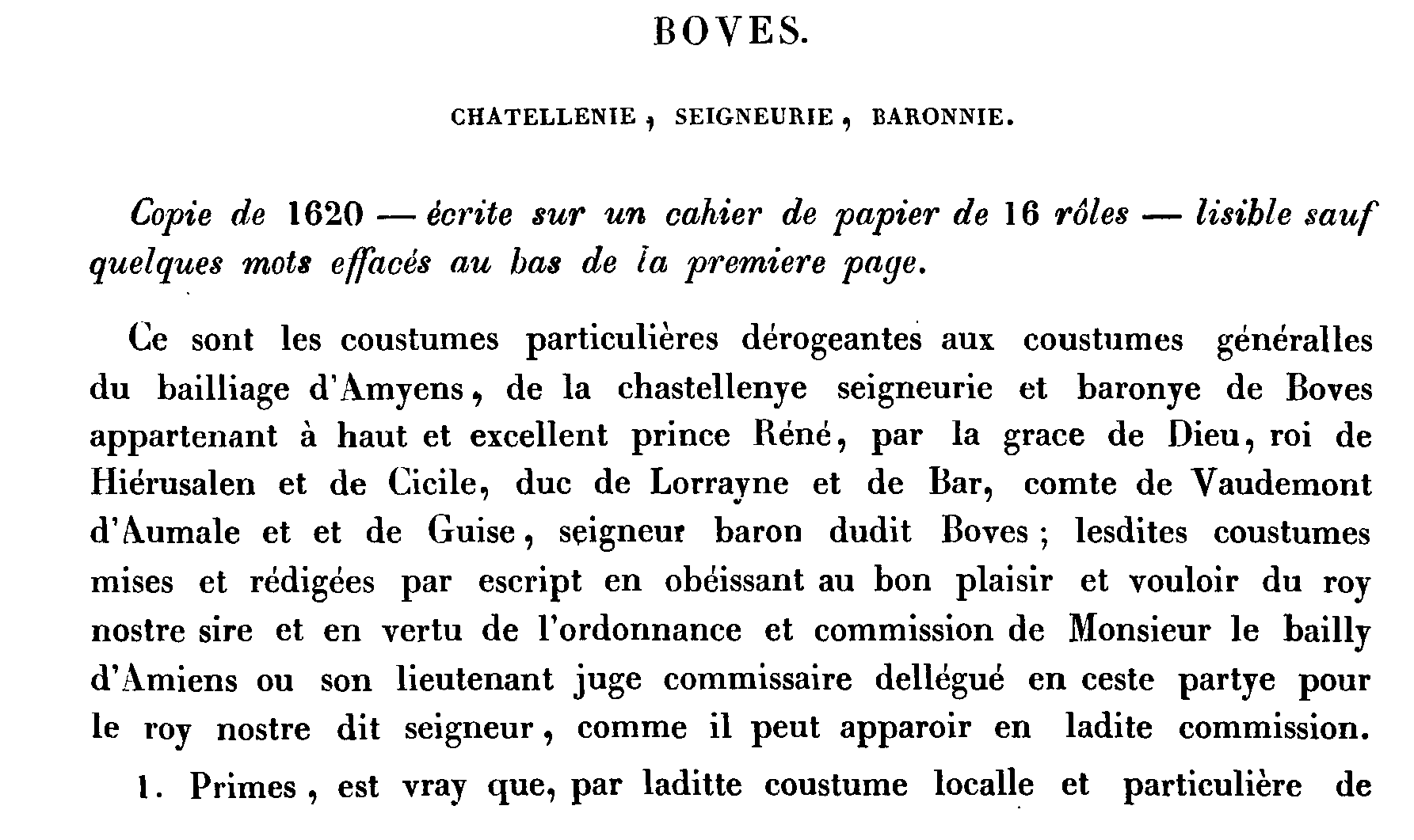 ...........